Hydraulic packing machine is a series of packing machine developed and designed by our company, mainly used for packing materials of paper, plastic, hardware, textile, furniture, abrasives, animal husbandry, food and other industries.
Such as waste paper, plastic, plastic waste, cans, water bottles, metal plane, metal stamping scrap, non-woven cloth, rags, clothes, cotton, quilt, wool, wool, cloth, woven bags, sacks, wood bark, bed sheets, emery cloth, branches, wheat straw, flax, cassia and other materials compressed packaging.
For customers to improve labor efficiency, reduce labor intensity, save manpower and 80% of the site, reduce transportation costs, while conducive to environmental protection and waste recycling, is a necessary tool for the production of many industries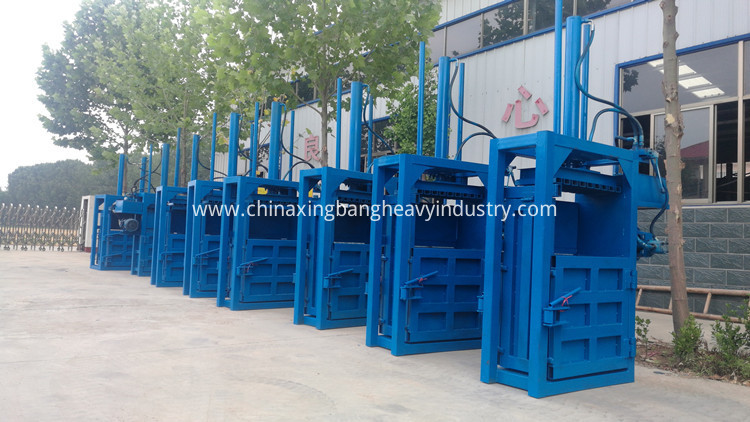 Product advantages:

1. Introduce domestic and foreign advanced packing machine production design and quality and technical standards for production.

2. Reliable quality, stable performance and high security;
Widely used, stylish appearance, fine workmanship.

7 baling groove design, convenient operation, automatic re-baling labor saving worry;

4. It can be equipped with anti-rebound anti-knife device and safety emergency stop switch.

5. Low noise, high efficiency, non-pressure stroke work, pressure automatic return.

6. With overflow and prevent system overload function, reliable performance.

7. Equipped with pressure switch, the system will stop automatically after reaching a certain pressure to avoid motor and machine damage.

Humanized design.

8. The size and package block can be customized according to customer requirements. The feeding port is enlarged and widened, making the packing more convenient and fast.