UV Light Type Chemical Waste Gas Treatment Equipment: The low-temperature plasma is the fourth state after the solid, liquid, and gaseous states. When the applied voltage reaches the ignition voltage of the gas, the gas molecules are broken down, generating electrons, various ions, atoms, and radicals. In the mixture.
UV Light Type Chemical equipment in low-temperature plasma is roughly: the electrons get energy from the electric field. Through collision, the energy is converted into the internal energy and kinetic energy of the molecule. The molecules that get the energy are excited. At the same time, some molecules are ionized. These are activated. Particles collide with each other and cause a series of complex physicochemical reactions. Because plasma contains a large number of active particles such as ions, electrons, excited atoms and molecules, and free radicals, it provides conditions for plasma technology to treat odorous substances through chemical reactions. It is an interdisciplinary discipline based on the disciplines of discharge physics, discharge chemistry, and reaction engineering. In recent decades, the research on plasma technology has been very active, providing a new technology, new methods and new processes for the synthesis of new substances, new materials, and the treatment of environmental pollution. Low-temperature plasma degradation of pollutants is the use of these high-energy electrons, free radicals and other active particles and pollutants in the exhaust gas, so that pollutant molecules decompose in a very short time, and follow-up reactions to achieve degradation of pollutants the goal of.

Industry Waste Gas Treatment Equipment is the fourth state after the solid, liquid, and gaseous states. A pulsed high-frequency high-voltage plasma power source is used. A dual-media tooth plate discharge north device is used to generate plasma in the form of a tip discharge. Within milliseconds, the plasma is generated. Air and exhaust gas molecules breakdown, a series of differentiated cracking reactions occur, producing highly concentrated, high-intensity, high-energy radicals of various activities, electrons, ions, ozone, atomic oxygen, ecological oxygen, etc., in nanoseconds Instantaneous oxidation and reduction reaction of exhaust gas and ozone molecules; active free radicals can effectively destroy nucleic acids and proteins in various viruses and bacteria, making them unable to undergo normal metabolism and biosynthesis, resulting in their death; and ecological oxygen energy Rapid decomposition of organic odor gas can be reduced to low molecular harmless substances; In addition, with the help of the polymerization and adsorption of ions and objects in the plasma, the fine organic exhaust gas particulates as small as sub-micron can be effectively treated by adsorption and sedimentation. .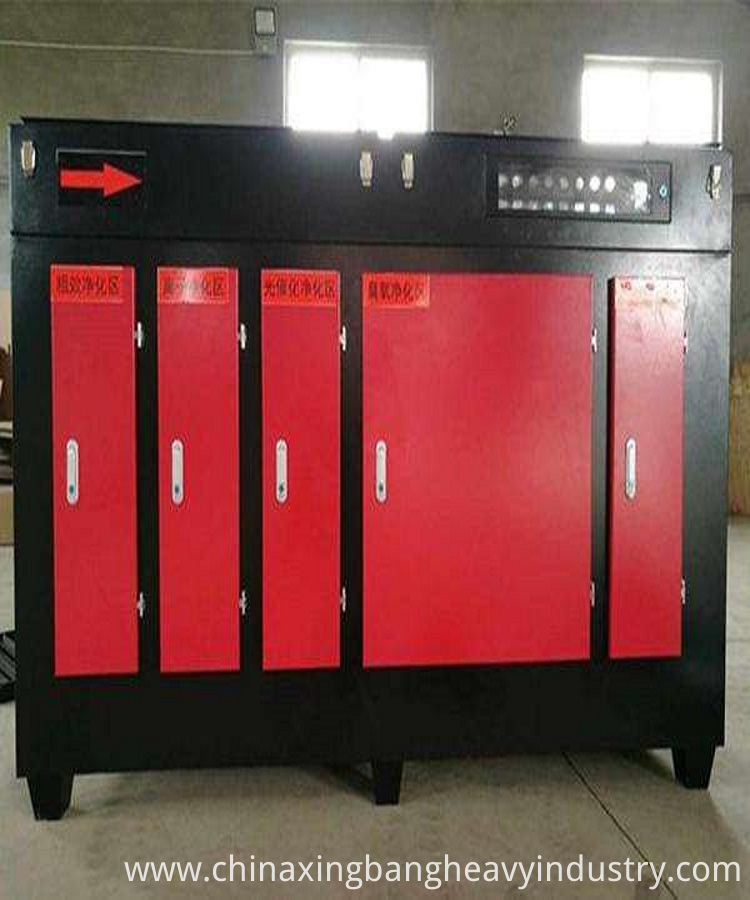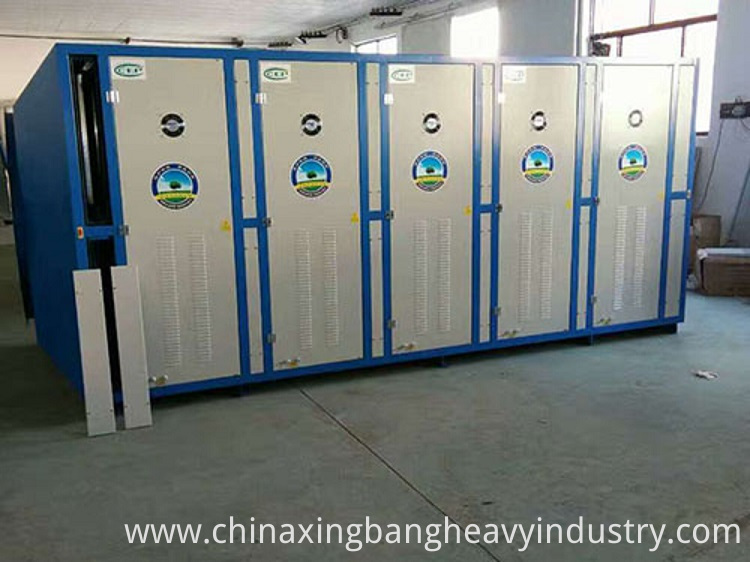 Shandong Qufu Xingbang Heavy Industry Co., Ltd. is a high-tech enterprise integrating R&D, design, production, sales, installation and commissioning of Environmental Protection Equipment. The company's main business: paint exhaust gas treatment, plastic waste gas treatment, granulation waste gas treatment, rubber waste gas treatment, asphalt exhaust gas treatment and other related equipment. At present, the company's products are mainly divided into five series: low-temperature plasma equipment, dust removal desulfurization and denitrification machine, photo-catalytic equipment, activated carbon adsorption device, exhaust gas purification tower. Focusing on various types of exhaust gas treatment, we provide professional exhaust gas treatment solutions for various companies. We have obtained dozens of practical patents and have an annual output of more than 1,000 sets of industrial waste gas treatment equipment with a good reputation. The production, sales and installation of our company's exhaust gas purifiers have passed ISO9001 quality certification and GB/T9001-2008 quality management system certification. Products have been opened in the international market and international environmental protection companies are required.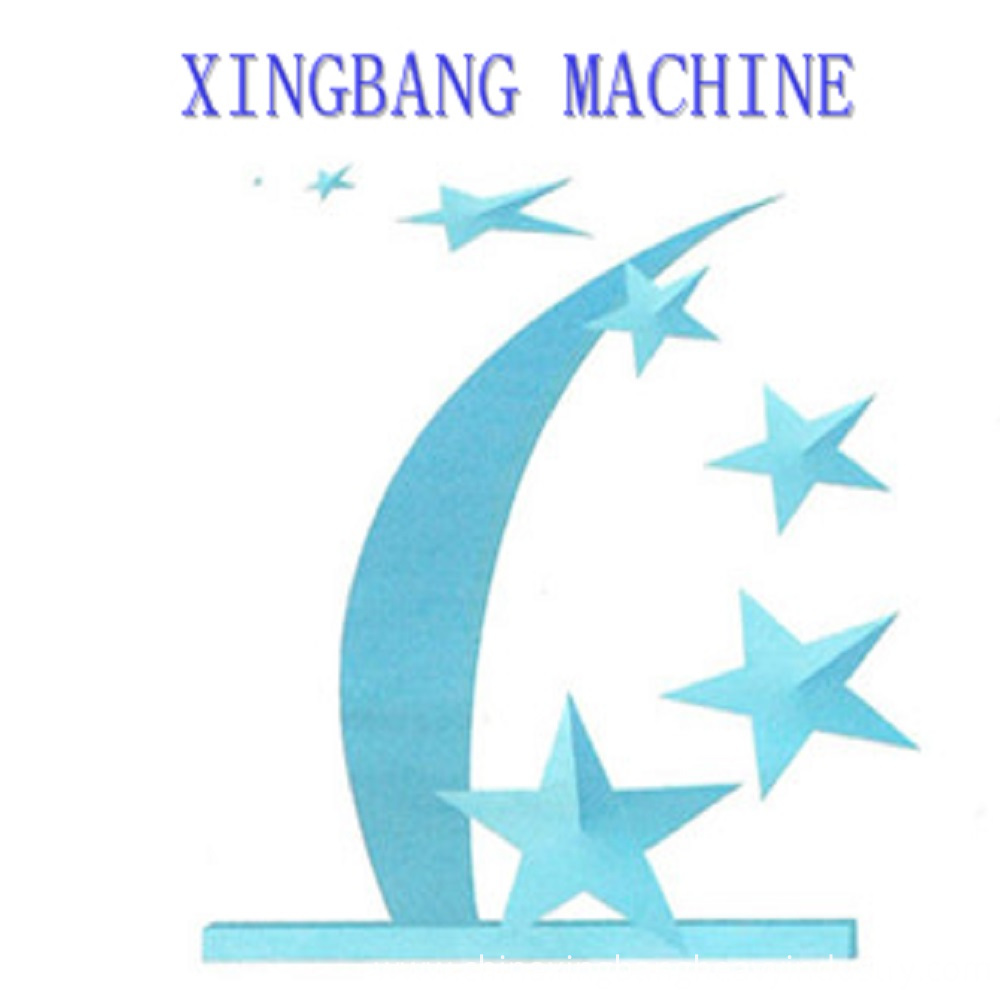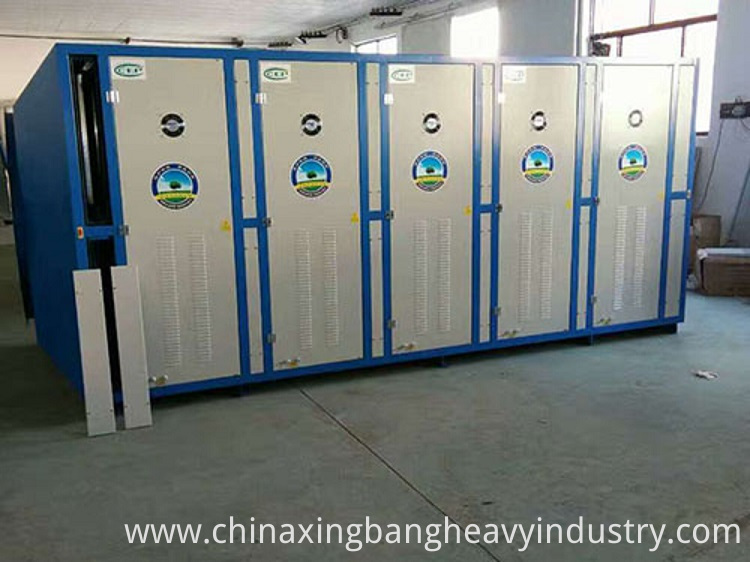 Plastic Extrusion And Recovery Equipment
Plastic Extruder Machine
Plastic Pelletizing Recycling Machine
Sheet Plate Board Extrusion Line
Plastic Washing Recycling Machine
PVC WPC Profile Extrusion Line
Looking for ideal UV Light Type Chemical Equipment Manufacturer & supplier ? We have a wide selection at great prices to help you get creative. All the Industry Waste Gas Treatment Equipment are quality guaranteed. We are China Origin Factory of Waste Gas Treatment Equipment. If you have any question, please feel free to contact us.
Product Categories : Environmental Protection Equipment > Waste Gas Treatment Equipment.